TMT Quenching Box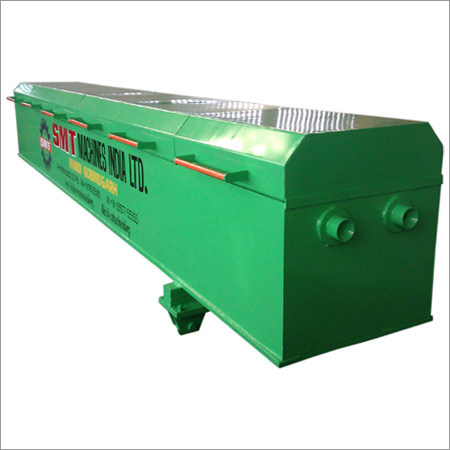 TMT Quenching Box
TMT QUENCHING BOX
Our high quality TMT Quenching boxes conform to national as well international standards. These boxes provide high strength, toughness and ductility to bars & rods. Manufactured from quality steel, our boxes have a high structural integrity and are resistant to corrosion & rust. Simple design and robust construction makes them safe and user friendly.
We are renowned as one of the forefront TMT Rolling Mill Quenching Boxes Exporters from India. TMT Quenching Boxes are extensively demanded in the market due to the unmatched quality and unsurpassable performance in respective applications. Additionally, customers are eased with the availability of the High Quality TMT Quenching Boxes in varied specifications confirming to the international standards.
SALIENT FEATURES
Cooling Pipes are specifically designed for the mill as per the mill parameters and the process engineering assumptions given.
The main injector body shall be made of Stainless Steel AISI - 316 and stripper body of Cast Steel.
The nozzles shall be made of special steel having high hardness and abrasion resistance properties to ensure a very long life.
Special air blast nozzles shall be installed at the end of the quenching line for drying the bars leaving the quenching line and to provide shine to the bars.
The hardware supplied shall be of SS or Chrome plated.
The nipples / unions / bends shall be of Zinc or Chrome Plated.
The PLC system provided along with the software will get the inputs from infrared pyrometers (non contact temperature measurement) & various other field equipments.
The software provides enhanced visualization tools, alarm & diagnostic management, complete historic trending, remote access capability & data logging.
Each nozzle is equipped with independent control i.e. ball valve.